RIPOUT
Do you have what it takes to survive Ripout?
Humans have finally conquered the solar system. The world is celebrating, but its screams of joy will quickly be replaced with shrieks of horror as humanity faces its most powerful enemy – aliens. Humans are losing the war, but scientists develop a cell that reinvigorates soldiers. Yet things turn sour…
You wake up in the year 2084 only to find out you're one of the last surviving soldiers. The future of humanity depends on you. Will they write your name in history books or forget you? Find out soon in Ripout.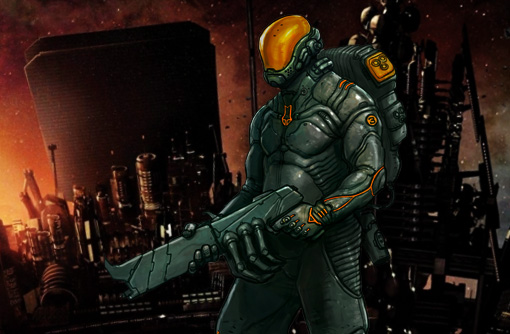 Blending action and sci-fi, Pet Project Games brings a dramatic gaming experience that cannot be forgotten. Ripout is a co-op science fiction FPS set to shake players to the core. The game spans various decades, taking players on a once-in-a-lifetime journey through space and time.
In 2050, Earth wasn't enough for humans anymore, so they conquered the solar system and beyond. But what kind of dangers lurk there? Humans will finally meet alien opposition. War erupts between species, with both sides suffering casualties. The player wakes up aboard a spacecraft as one of the last surviving soldiers in the year 2184. You become humanity's only hope for survival.